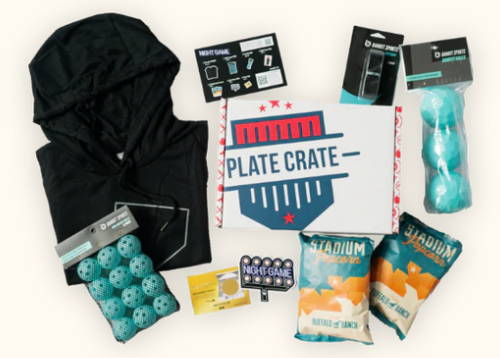 Best Baseball Gifts
A baseball fan can never have too many baseball gifts. Baseball is one of America's favorite pastimes and the game has been around since 1839. There are plenty of great baseball gift options out there for everyone on your list.
The best thing about shopping for baseball gifts is that you can find something for just about anyone on your list. There are some great options for young kids, teenagers, and dads. Shop around and see what best fits your budget and preferences.
Best Baseball Gifts - Baseball Tickets
A pair of tickets to a baseball game can be a great gift idea for the sports fan on your list. Look around to see if you can get tickets to a local minor league or college game. These non-MLB games can be much more affordable, while still offering a great experience.
Best Baseball Gifts - Magazine Subscription
A baseball magazine subscription is also another great idea for someone who enjoys reading about their favorite sport. There are a ton of magazine subscriptions available for baseball fans. You can pick a magazine from a specific team or a particular league. This is a great gift idea for baseball fans that enjoy reading in-depth articles about the game or players.
Best Baseball Gifts - Baseball Accessories
If you have someone on your list that already has lots of baseball gear, look into getting them some baseball accessories. New gloves, cleats, or training aids are great baseball accessories that you can give as a gift. You can also get some batting gloves or a new bat for the baseball fan on your list.
There are tons of great accessories you can get for any baseball fan on your list. If you are not familiar with baseball, it can be daunting to pick out accessories or apparel, especially if everyone else has the same gift ideas.
Our next baseball gift idea eliminates that guesswork!
Best Baseball Gifts - Baseball Subscription Box
A baseball subscription box is the best baseball gift idea, and Plate Crate has the best subscription boxes for the baseball fan in your life. Plate Crate has everyone covered when it comes to the best baseball gifts. They have different options that are great for any budget. You can get a box that is perfect for 5-year-olds or one that is best suited for teenagers.
Plate Crate has everything you need to give the best baseball gift for any lover of the sport on your list this holiday season. Ordering a baseball subscription box makes your job easy. Each month, you will receive a different themed crate. Each Plate Crate box has 6-8 unique baseball items that can include gear, snacks, training aids, accessories, and apparel.
The accessories and apparel that you receive in your baseball subscription box are exclusively found at Plate Crate and are the best baseball gift that you can give to your favorite player. They will love receiving their Plate Crate box, delivered to their door, each month!
Plate Crate also offers player-specific boxes. They have baseball catcher, fielding, and hitter-themed boxes that offer unique items just for these positions. There is even a line of baseball training aids that are guaranteed to take your baseball skills up a notch.
Best Baseball Gifts- Base Hit or Grand Slam?
If you want to knock your gift out of the park, give your favorite baseball player a subscription to Plate Crate. They will absolutely love receiving new and exclusive baseball items every month. Plate Crate makes it easy to give the best baseball gift that is sure to bring joy each month when it is received!